Gallery
Click on an image to see an enlarged version. You can then use the arrows on either side of the page to move between photos.
For an automatic slide show, when in enlarged mode, click once on the arrow at the bottom right of the screen.
Crab and Lobster Auction Day 2023










































Carnival Day Pictures



















Carnival Tuesday, Family Fun Day, August 2023

























Carnival Sunday 2023































Carnival Saturday August 2023




























Cromer Crab and Lobster Festival 2023
A selection of pictures from the Crab and Lobster Festival, 20th and 21st May. An excellent weekend - the first one back after you know what!



































Coronation Weekend
A few pictures from Coronation weekend, mostly the Monday and one from a Sunday street party.



































Carnival Day August 2022



























Carnival Tuesday August 2022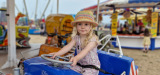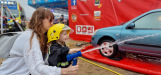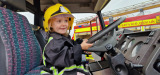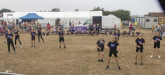 Carnival Monday August 2022


































Carnival Sunday August 2022






























Carnival Thursday August 2022